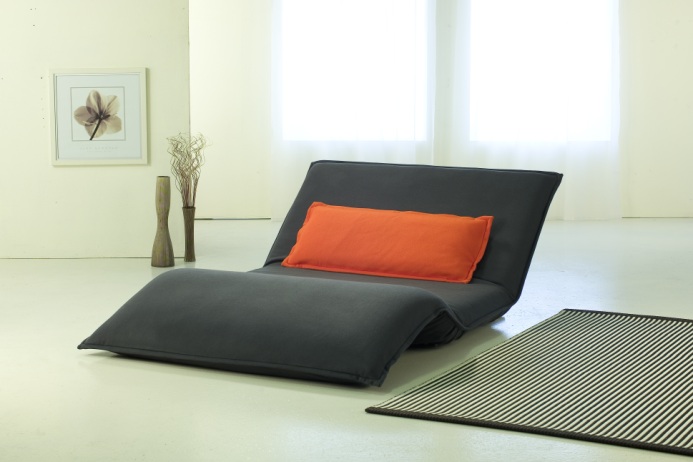 Design: Jan Armgardt, Ingo Maurer
Tattomi Relax can be used as an armchair - in a sitting position, a leaning back position or as a guest-bed. This is because its back rest and seat can be adjusted in four different ways so that it makes for a truly 'Jack-of-all-trades' sofa.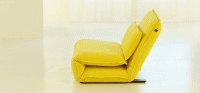 In other words, the Tattomi will offer your back perfect support in a half-sitting, half-relaxing position or you can transform it into a guest bed.
You can choose the material for it from our collection or you can send us your own favourite fabric. One can also use a removable cover. A hidden zip makes this possible.
The mobilia collection Tattomi is one of the early originals of functional furniture. It was crafted in 1984-85 by Jan Armgardt, Ingo Maurer and, with the help of Werner Dechand, developed and prepared for serial production. Perfect proportions, well thought out mechanisms, materials of high standard and quality-conscious manufacturing distinguishes it from its second-rate imitations.
Our foam and fabrics are certified according to Oeko-Tex Standard 100, the supplier of our fabric is certified according to Environment Management Standard ISO 14001.
Awards:
Width 95 cm (see illustration), 125 cm (see above) or 155 cm (see gallery), Height of seat 38 cm, Lying (surface) 215 cm.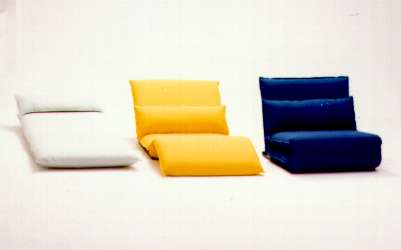 producer: mobilia collection